Presence Smart Plug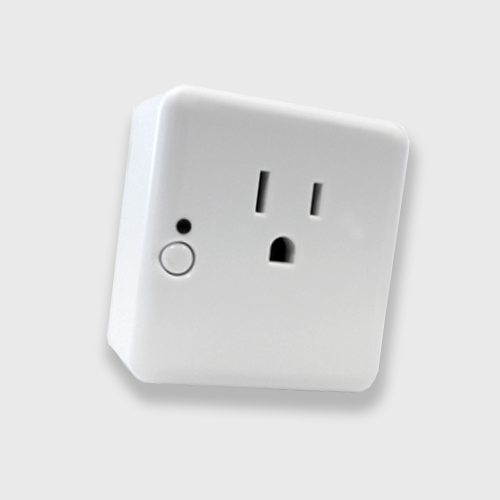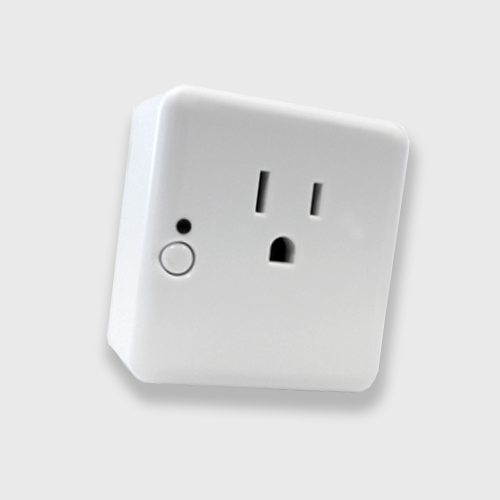 sold out
Presence Smart Plug
NOTE: REQUIRES A PRESENCE SECURITY PACK, SOLD SEPARATELY. U.S. ONLY.
Remote or automatically scheduled ON / OFF control of lights, electronics, and small appliances or in response to other activities in your home.
Plug-in any device and instantly add automated features
Track real-time energy usage to help save money
Customize with Presence Rules to fit your lifestyle
ON/OFF control of lights, electronics, and small appliances
Get Presence instant alerts on your smartphone
Easy to install, no tools or wiring required
Add to any Presence Security system
No monthly fees required
Specifications
CE, FCC Compliant and UL Listed for safety
ZigBee Home Automation 1.2
120VAC | 60Hz power with required ground pin
Supports any loads up to 12 amps all light bulb types
Operating temperature: 0 ~ 40 degrees Celsius
Humidity Range: 0 to 90% R.H. (non-condensing)
More about Presence Security
Your home is filled with valuables and personal information. But crime is a serious problem everywhere. In 2013, there was $4.5 Billion in property losses from crime, and 74% of that was from residential burglaries! Let's face it, anyone can fall victim to crime at anytime. At the same time, traditional security systems are extremely expensive and definitely not very modern.
Getting Presence Security is a smart move to protect your home and family. Starting at only $199.95 and with no monthly fees required, Presence Security is one of the most cost effective and reliable security solutions available on the market.

Presence Security expands on the free Presence app to deliver a complete security solution for your home that is modern, convenient, and customizable. No more keypads by the front door and complicated wiring; Presence Security starts with your smartphone as the primary security interface and gives you the ability to remotely monitor and control Presence Security from anywhere. The Presence Security wireless sensors install in minutes and communicate directly through an Internet-connected gateway to your smartphone, keeping you always in the know. Expand Presence Security with additional sensors to customize and maximize protection. Best of all, no monthly fees required! We want security to be affordable for everyone because we all have homes, loved ones and valuables that we want to protect.
Neighborhood Watch: Invite your trusted circle of family, friends, and neighbors to help protect your home and loved ones when you are on vacation, sleeping, or simply away from home by sending them selected alerts when something happens.

Keep Tabs at Home: Know of all the comings and goings in the home with kids and pets in real-time. Feel good knowing when the kids get home from school and are safe. Get alerted instantly if your hot water heater or dishwasher springs a leak.
Peace of Mind: The greatest benefit of a Presence Security system is simply peace of mind. In addition to being safer with Presence Security, having and sharing the feeling of safety contributes to a happy and healthy home and family.
Protect Valuables: Think of all the valuables such as electronics and jewelry. But imagine losing an irreplaceable family heirloom or the stress of having your identity stolen. Scare off burglars before they break-in and be the first to know if something happens.
Lower Homeowner's / Renter's Insurance: With Presence Security, you may qualify for a discount on your homeowner's / renter's insurance. Double check with your insurance company to see if Presence Security qualifies for extra savings. It is likely to pay for itself.
Go out in the world and do your thing, and let Presence Security keep a watchful eye at home and on the things you care about most.